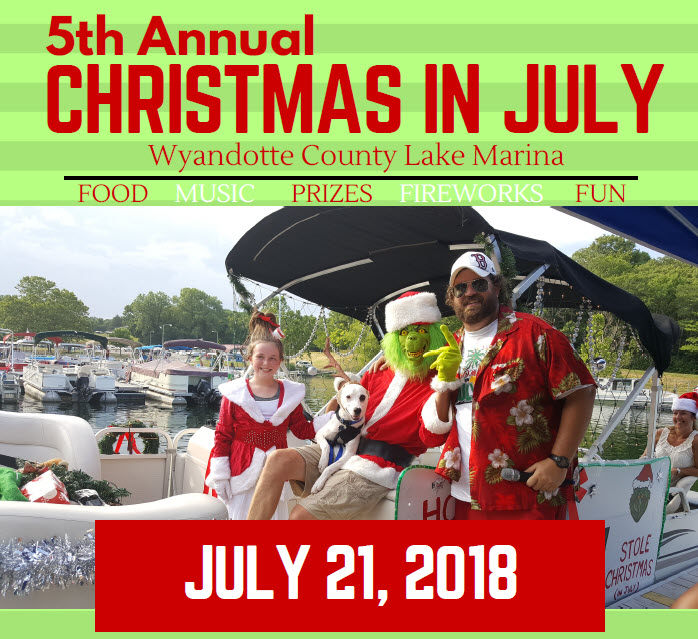 Join the KCK Huggers as we co-sponsor Christmas in July! activities for the whole family as well as a pontoon boat parade in the evening. Decorate your pontoon in Christmas theme to win.
5:00 pm - 6:00 pm Fishing Derby * 6:00 pm - 8:00 pm Boat Judging * 8:30 pm Parade starts with fireworks to follow.
Register at the Parks and Recreation office located at 5033 State Avenue or call 913-573-8327 for more information.
If you'd like to volunteer at the KCK Huggers booth, selling nachos, ice cream and drinks, please contact Terra Morehead at terra.morehead@gmail.com.